What kind of job can you get?
Below you will find a number of statements from graduate students who completed the Water and Environment programme at Aalborg University.
NIRAS - Drainage department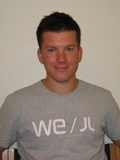 Name: Jesper Christensen
Graduated: 2007
The contract with NIRAS was signed six months before Jesper completed his studies. With Water and Environment as area of specialisation you can have almost the job you want. There are many interesting work areas and the salary is good. The payment is easily boosted if you do a good job.
As an engineer it is difficult to imagine a more exiting field than Water and Environment. Climate changes have a large impact these years. Heavy rain and flooding events have become daily news.
Source of the information: Translated from article in 'Ingeniøren' October 2008 Read article (danish)
COWI - Nature restoration and water resources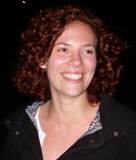 Name: Minna Ørberg Simonsen
Graduated: 2007
I finished the Water and Environment education from Aalborg University in 2007 and since then I have been employed in the job of my dreams at COWI working with nature restoration and water resources. In COWI I am working with a lot of different assignments; flooding analysis along rivers and impact of climate change, nature restoration of wetlands and rivers, Water Frame directive related assignments and analysis of aquifer systems by means of pump tests.

I spent my 9th semester as an intern on a big airport project in Oman with COWI working with drainage of the airport. This was a great working experience where I got a taste of working abroad on a big multidisciplinary project and made my contact with COWI. The Water and Environment education have given me a good basis for working with all kinds of environmental issues and Aalborg University is a place I am inclined to go back to.
NORCONSULT in Harmar, Norway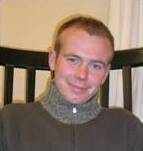 Name: Anders Hestbech
Graduated: 2005
"I started my civil engineering studies in Water & Environment at Aalborg University, after two years of studying a similar field at an engineering school in Norway. The transition from the highly individual type of programme in Norway to the project-oriented programme at AAU was undeniably hard, but very enriching. On my first semester at AAU -, we worked on groundwater extraction and distribution for water supply. At that stage, I was used to solving theoretical problems on my own. Now, I not only have to work alongside others, but to solve a concrete problem from the real world. It was incredibly valuable in relation to what I had done before. In the semesters that followed, we began modelling natural systems as part of the individual projects. For example, we have worked on soil pollution and the project involved modelling how pollution spreads in the groundwater and, not least, how it will spread and impact the environment in the future. Being able to make a series of measurements in the field and then use them in a computer model is precisely what has been so exciting, especially because it gives you the chance to see how a given case of pollution will develop and impact on us.
Anders graduated in 2005 and now works at NORCONSULT in Harmar, Norway
NIRAS - remediation of contaminated soil and groundwater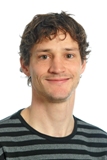 Name: Steffen Griepke Nielsen
Graduated: 2004
After having obtained my bachelor engineering degree at another school and having worked for one and a half year as a bachelor of engineering I proceeded on the civil engineering degree in Water & Environment at Aalborg University. When graduating in 2004 I got employed in the environmental division at NIRAS A/S – a Danish consultant engineering company with business areas in environment, energy, civil works, building, industry and more. My main field of work is remediation of contaminated soil and groundwater on former dry cleaning facilities, gas stations, chemical plants etc to save the environment and the health of people affected by the contamination. Specifically I design and oversee thermal remediation systems, designed to recover contaminants in situ without having to get in direct contact with the contaminated soil and groundwater during treatment. We use electricity and steam to heat up the subsurface and boil of the contaminants. All kinds of engineering skills are required in my daily work – everything from numerical modeling, pipe and equipment dimensioning and common sense. Since 2008 I have been stationed in California.
Orbicon - Polluted Soil and Groundwater
Name: Niels Døssing Overheu
Graduated: 2004
After graduating from AAU I moved to Copenhagen, and before long I was hired by Orbicon consulting engineers (formerly Hedeselskabet) in their Polluted Soil and Groundwater department in Roskilde, where I have stayed so far. In the beginning, my tasks were focused on polluted site surveys and risk assessments on the local scale, in time moving towards initiatives towards ground water contamination, including large scale risk- and uncertainty assessments and in situ remediation projects, using different modelling tools. My job contains a good mix of office time, field work and client meetings, and we have great freedom in planning our own time. Last year I had the opportunity to give a presentation of one of our remediation projects before an international audience at a conference in California. Since my appointment I have managed projects of my own as well as assisted in others with technical expertise. My project-oriented background from Aalborg has helped me a great deal in this regard.
Private and public companies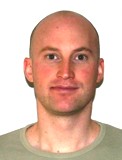 Name: Jacob Maul Jacobsen
Graduated: 2004
After graduating the civil engineering degree in Water & Environment at Aalborg University in 2004 I shortly thereafter got a temporary assignment in the environmental division at NIRAS A/S – a Danish consultant engineering. Before the temporary assignment at NIRAS ended I got employed at COWI A/S - another Danish consultant engineering. After 3 years working as a consultant engineer I took a job at Region Nordjylland - office of soil pollution. Throughout the 3 jobs I have had so far, I have worked with soil and groundwater pollution. My main field work is study and remediation of contaminated soil on gas stations, garages etc. All in all, I have an interesting and satisfying job and get a good salary for my work.
DHI Water & Environment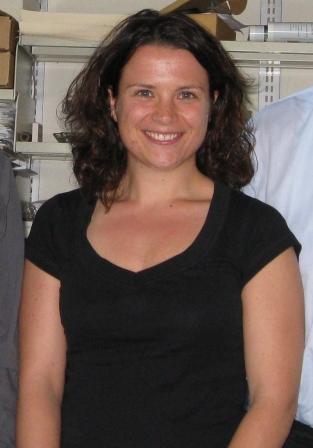 Name: Lisbeth Pedersen
Graduated: 2004
As part of my master studies in Water and Environments at Aalborg University I chose to spend my 9th semester as an intern at DHI which is an independent research company working in all areas of hydrology. The internship at DHI was a result of good network connections between the supervisors at the section of Water and Environment and the industry. The project was focusing on estimating rainfall with the Local Area Weather Radar - a small scale weather radar developed by DHI. The internship turned out to be extremely interesting and I ended up writing my master thesis as a joint project between AAU and DHI. Shortly after graduation I landed a job at Niras in Aalborg working as a specialist in urban drainage modeling. After a year's time I was offered an Industrial PhD at DHI and DTU Informatics to continue the work I carried out during my master project at DHI. The Industrial PhD has been a unique opportunity for me to combine the world of academia and private research for three extremely exciting and motivating years. The PhD led to a range of new opportunities, but I wanted to continue within the area of weather radars and decided to stay with DHI where I am currently working on a range of cutting edge projects besides the Local Area Weather Radar. There is no doubt that the specialization in Water and Environments at Aalborg University has provided the foundation for the dream job I currently hold where I am able to combine research and application at an international level.